SIGN UP BELOW TO GET FREE INFO from MoveToPalmSprings.com.
I'll send you a free printable map to all of Coachella Valley with facts about the region and all of our various cities, plus a map of the neighborhoods of Palm Springs, and special links to featured listings, median pricing by town, and lots more!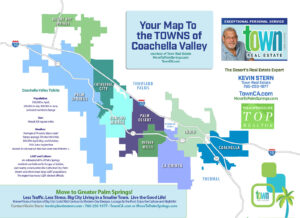 You can unsubscribe at any time and emails are never, even shared or spammed!
---